Differential amplifier circuits (subtractors)
A differential amplifier is generally used to input multiple signals and output the difference between them. It is often used to amplify differential mode signals and to suppress common mode signals.
A simple differential amplifier circuit is shown in the diagram below: (Figure 1)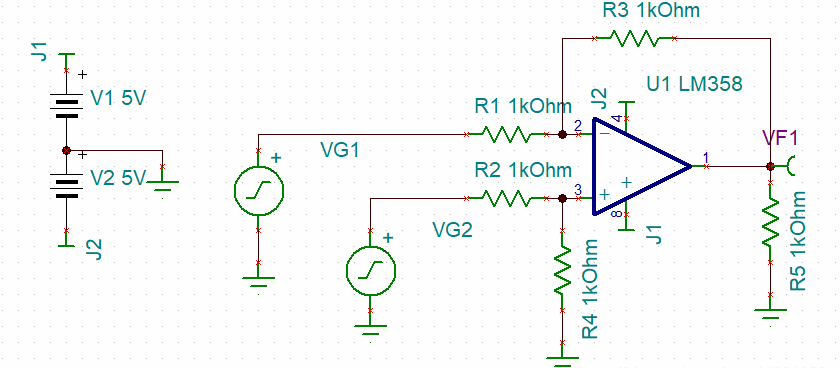 When designing a subtractive circuit, special attention needs to be paid to the need to reduce the bulk of the in-phase amplification. It is then necessary to use a voltage divider circuit, such as the voltage divider resistor network in Figure 1 which makes the signal at the in-phase input attenuated by half. If no attenuation is carried out (Figure 2), then the circuit is equivalent to 2x amplification at the in-phase input and -1x amplification for the inverted phase, and then the output is equivalent to twice the in-phase input minus the inverted input.
Figure 2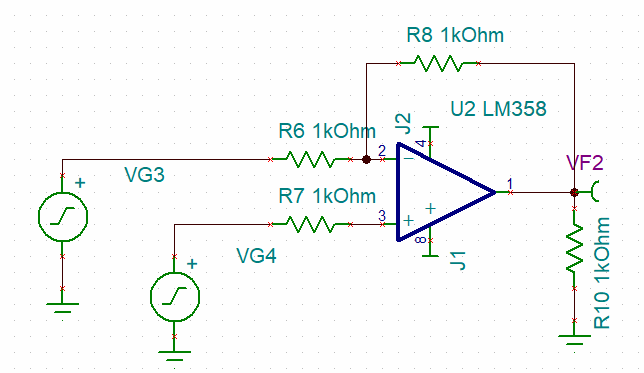 Simulation results.
Figure 1 Simulation results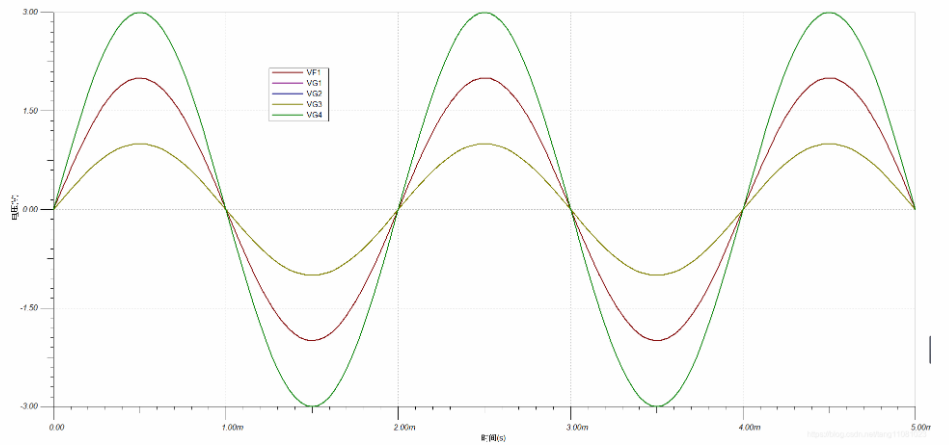 From the results it can be seen that

meets the design requirements.
Figure 2 Simulation results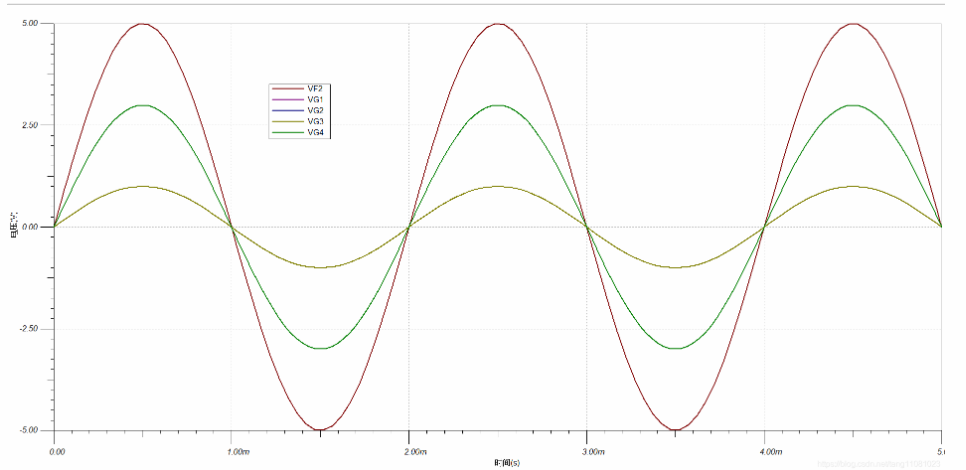 From the results it can be seen that